Last analysis of AAPL had a main and an alternate wave count. The main wave count was invalidated and the alternate confirmed with movement below 513.74.
Please click on the charts below to enlarge.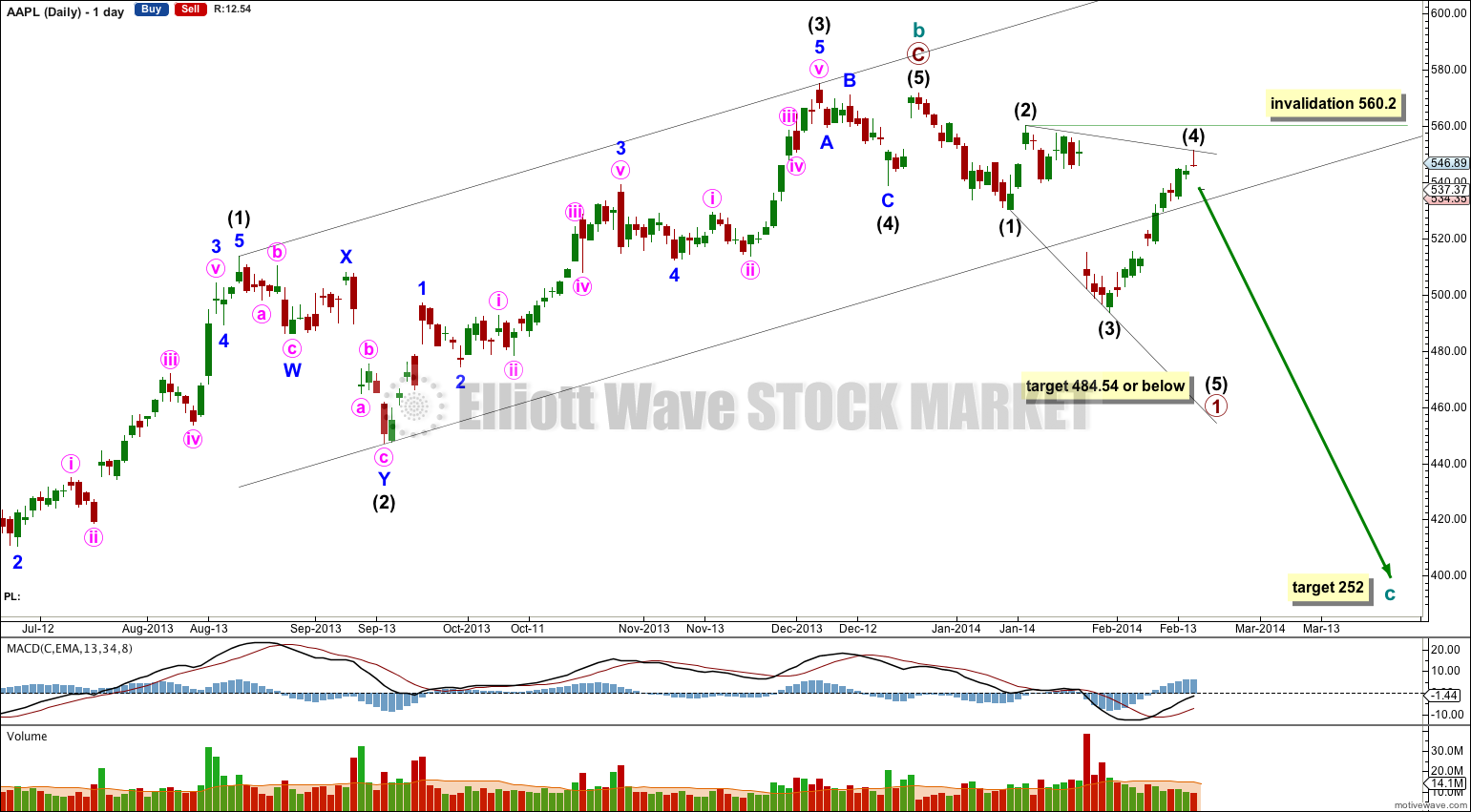 Within the bigger picture this wave count sees AAPL in a super cycle zigzag correction which is two thirds completed.
Within the zigzag cycle wave b has recently ended at 571.88 with a small truncation in the final fifth wave up.
At this stage I expect a big leading expanding diagonal is unfolding for a first wave at primary degree.
Within the leading diagonal intermediate wave (2) is a 72% correction of intermediate wave (1), and intermediate wave (4) is a 86% correction of intermediate wave (3).
I would expect intermediate wave (5) to be longer than intermediate wave (3) and to reach down to 484.54 or below.
This target should be met within about two to three weeks.
At 252 cycle wave c would reach equality in length with cycle wave a. This target is about one year away.