Elliott Wave chart analysis for AAPL for 27th January, 2014. Please click on the charts below to enlarge.
Main Wave Count.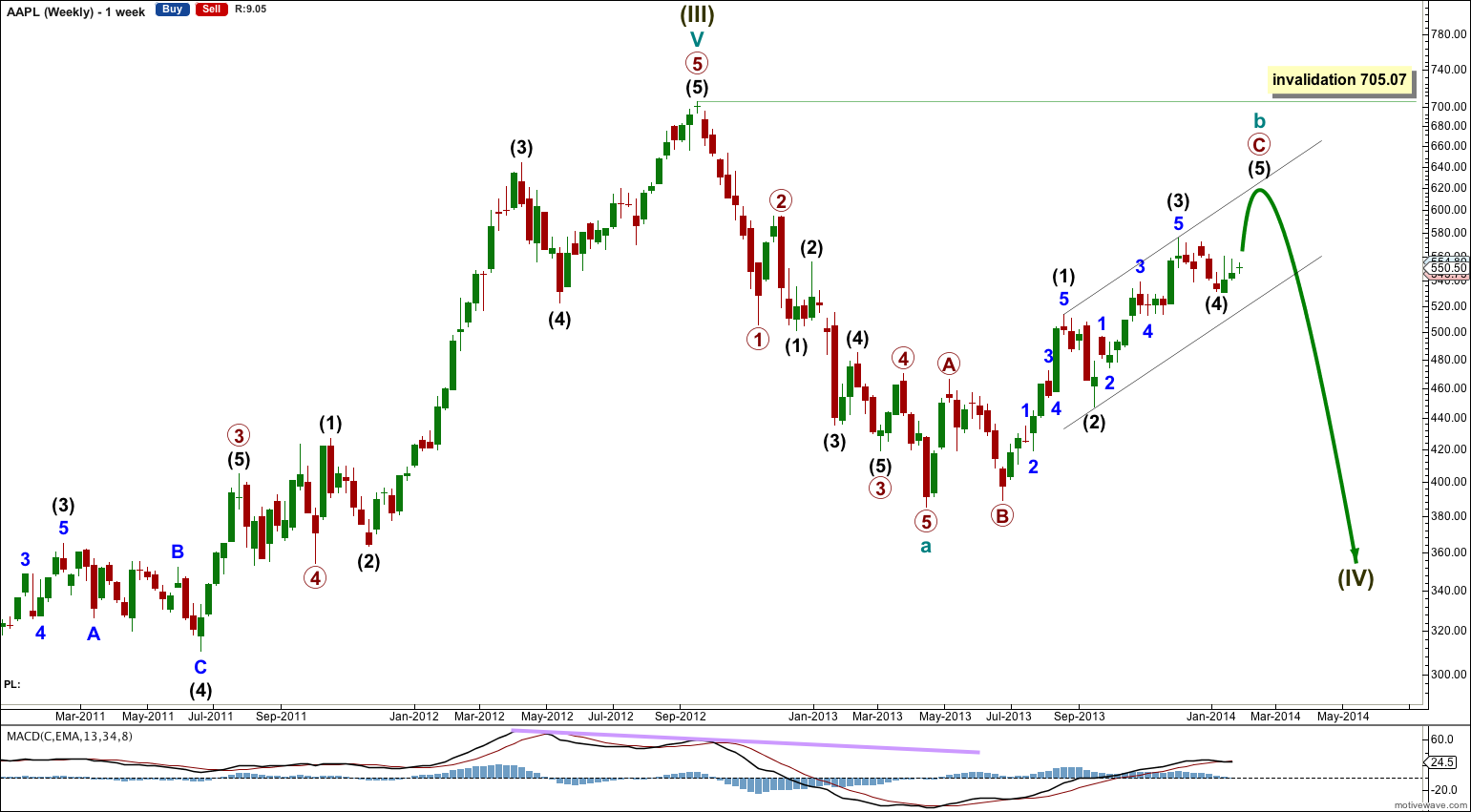 Any movement at all during regular trading hours below 513.74 would immediately invalidate this wave count. At that stage the alternate below would be confirmed.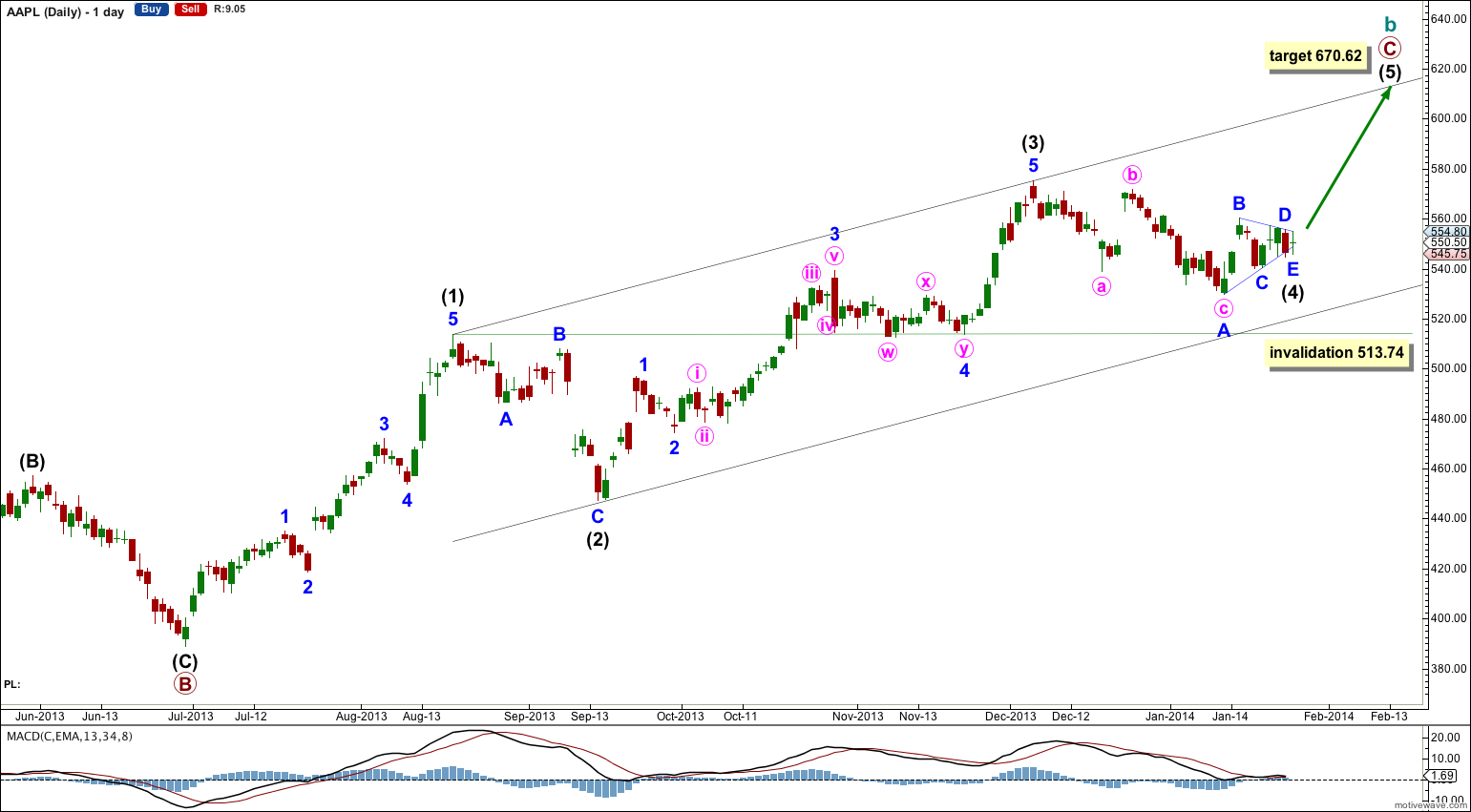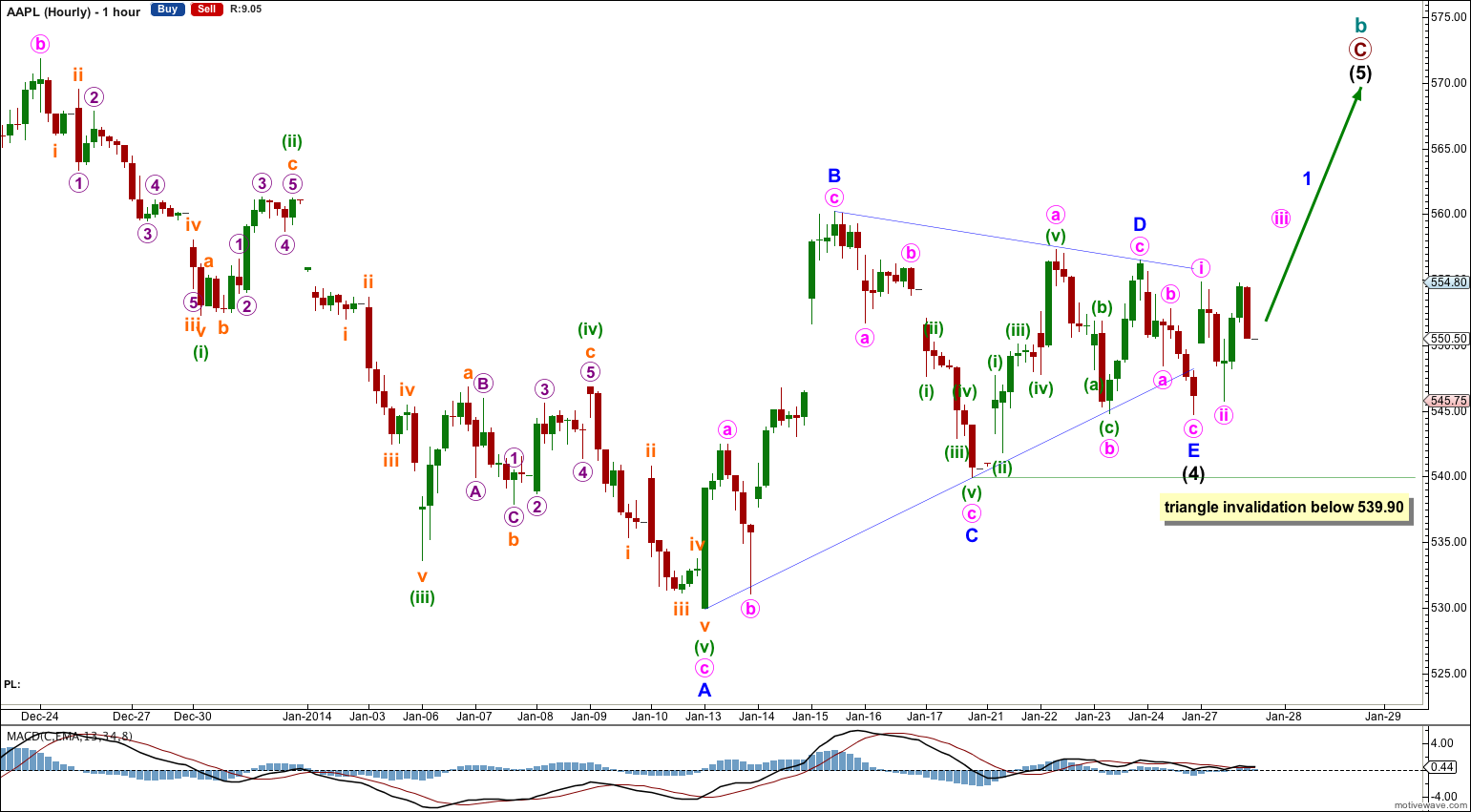 Alternate Wave Count.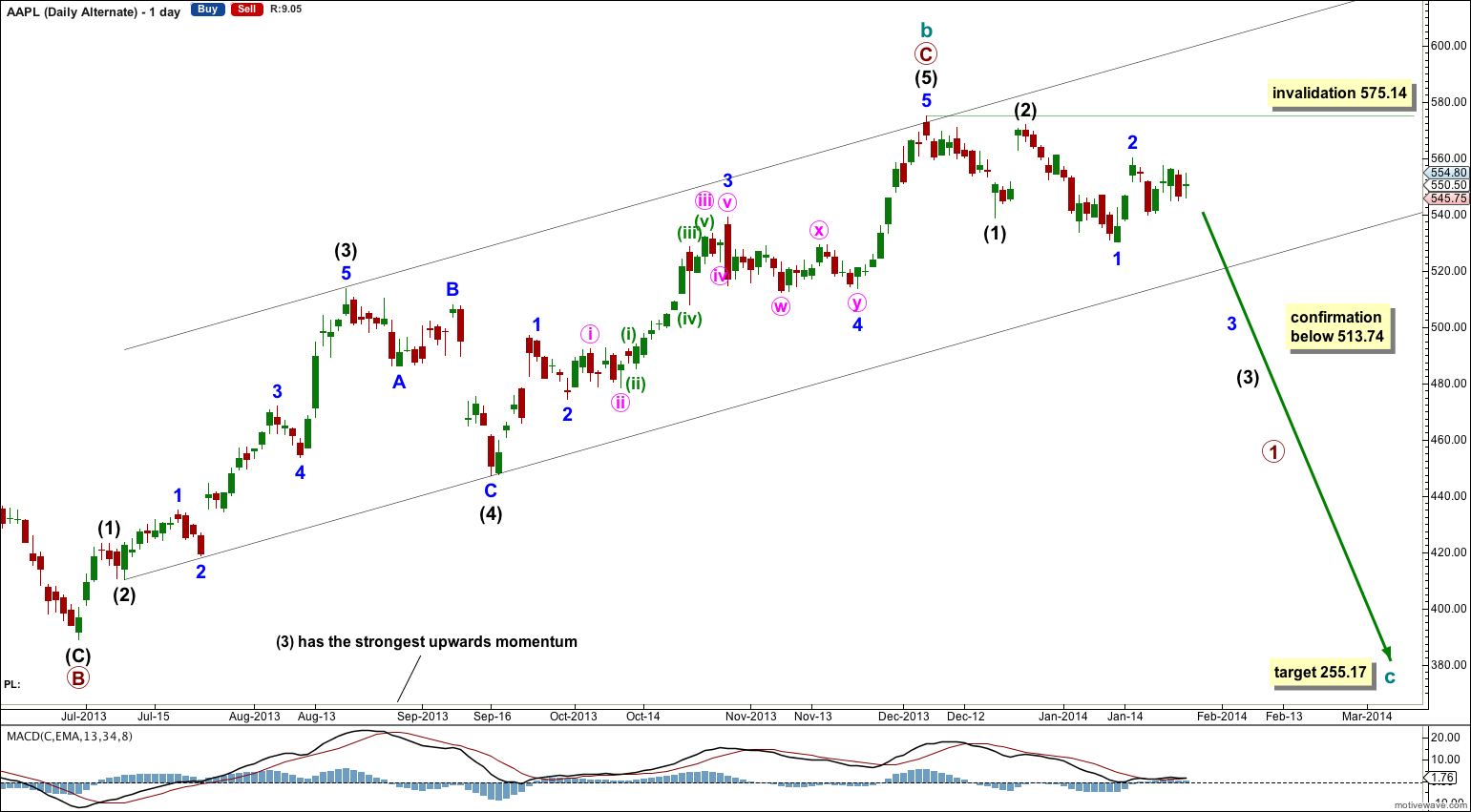 Movement below 513.74 would see further downwards movement towards a target at 255.17. This target would be about one year away.