I have reanalysed most recent movement. This week the Dow is clearer than the S&P 500 at this point.
Click on the charts below to enlarge.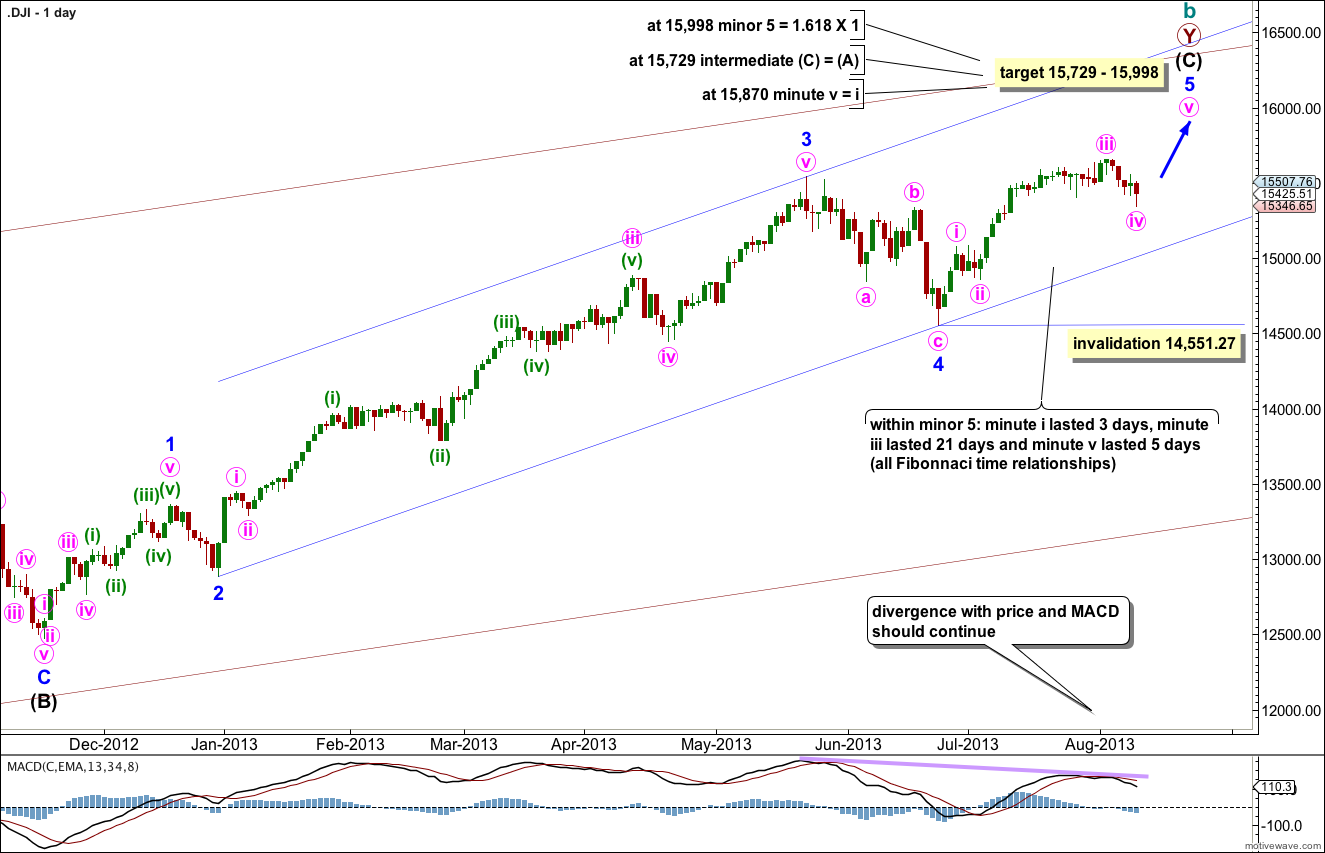 The Dow requires one final fifth wave upwards. The excellent Fibonacci time relationships and price ratios indicate that this labeling of minor wave 5 is correct. I am confident this week that the Dow should move higher next week, and the target zone has a good probability.