Elliott Wave chart analysis for the SPX500 for 21st February, 2011. Please click on the charts below to enlarge.
Monday was a holiday in the US, President's Day. I was not expecting to publish analysis as New York was closed but some interesting movement in the market over the last few hours requires at least a brief analysis. Therefore, here is the 4 hourly and hourly chart with just the text and chart analysis for today.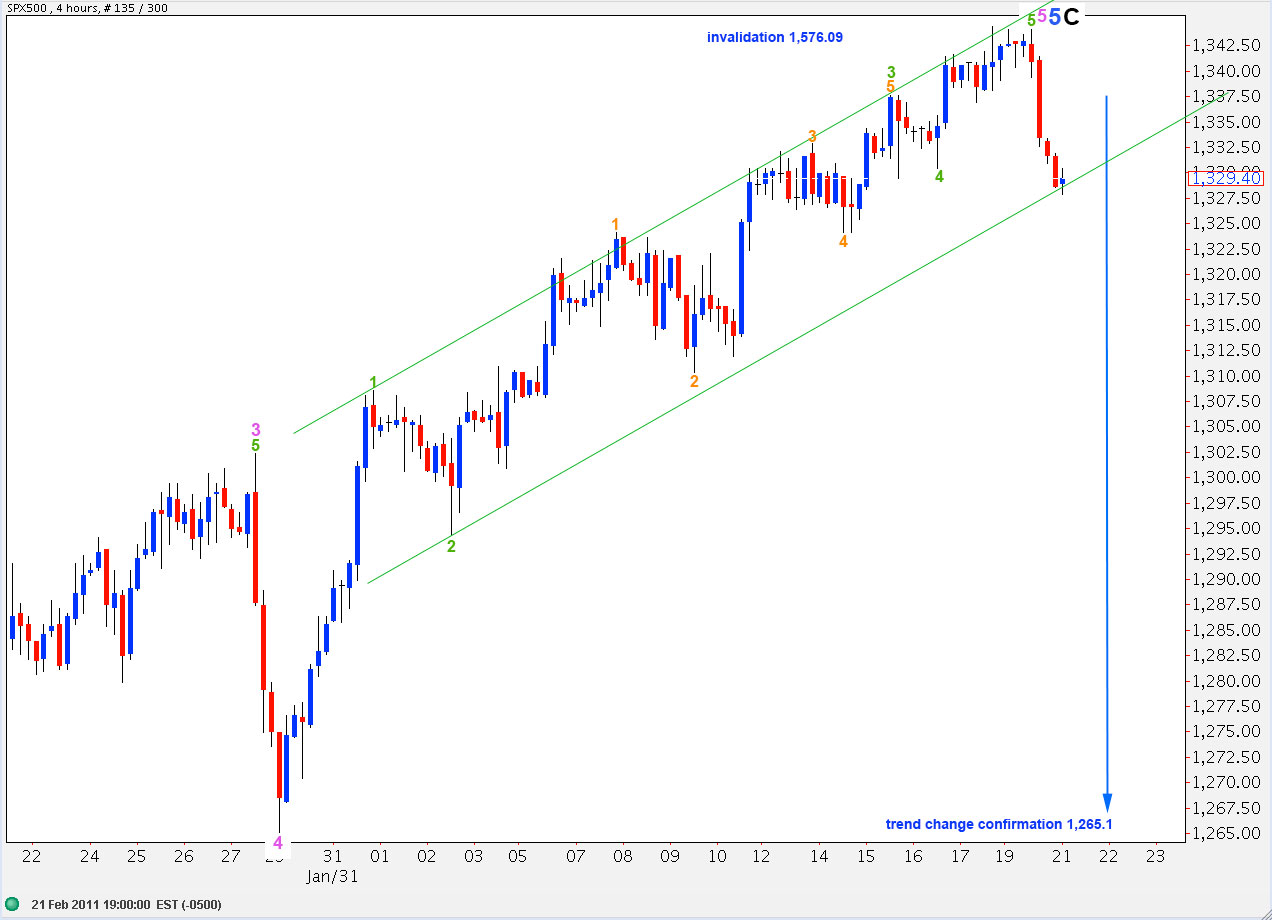 We have seen some strong downward movement from the S&P. So far it has moved below the end of wave 4 green and so this may not be just a second wave within wave 5 green.
This wave count above on the four hourly chart is not the only valid wave count for wave 5 pink, however. Movement below 1,265.1 is required to confirm a trend change as at this stage downward movement may yet be only a correction within wave 5 pink.
If wave 5 pink was over at 1,344.1 (orthodox high) then ratios within it are: wave 3 green is just 0.3 short of equality with wave 1 green and wave 5 green has no fibonacci ratio to either 1 or 3 green. This is typical, to find a relationship between two actionary waves and not the third.
We should wait to see some substantial movement below this green parallel channel before considering that a high may be in place. At this stage the lower end of the channel may be providing support for downward movement.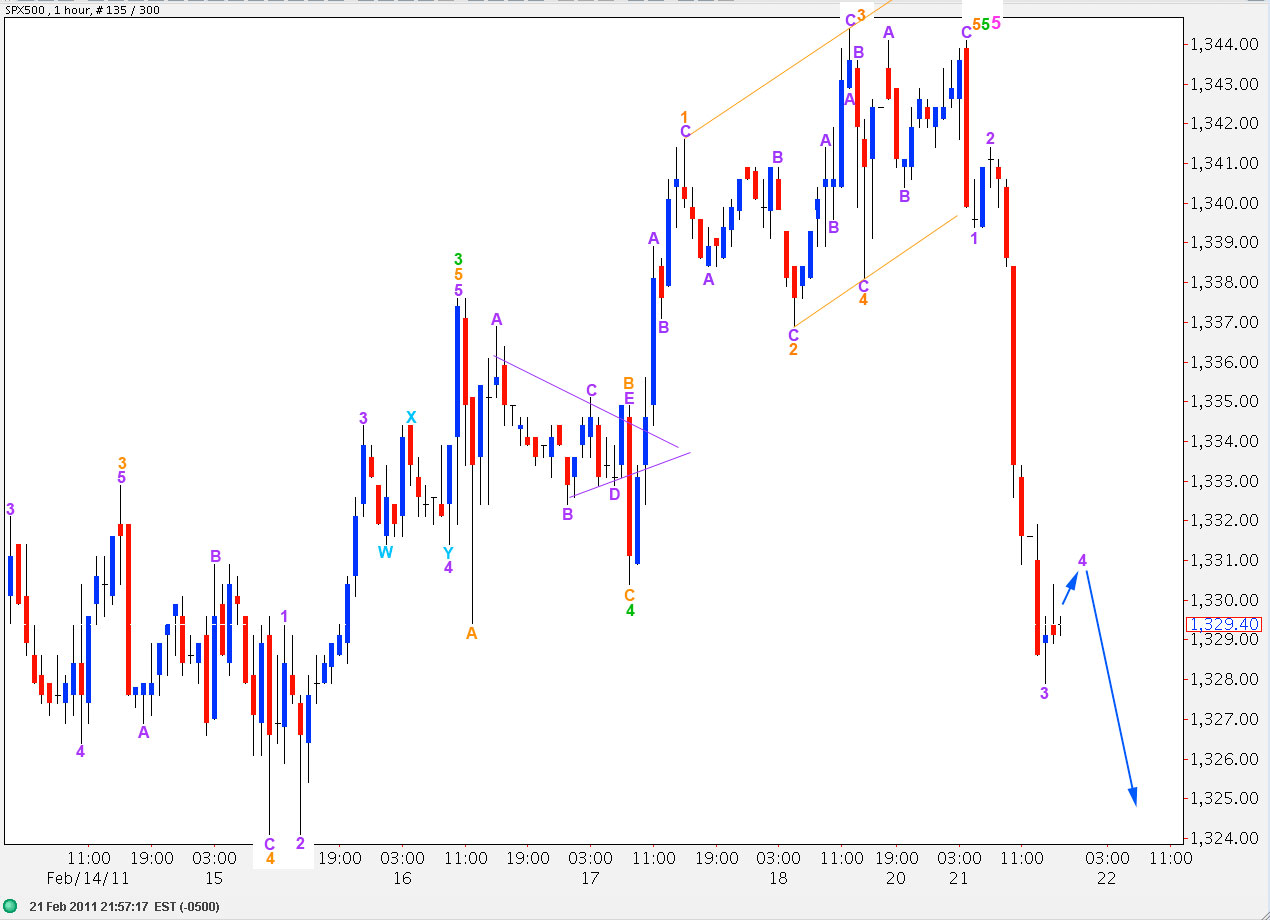 Last analysis expected a little more upward movement which we did not get. Wave 5 green may have been relatively brief as an ending contracting diagonal with a slightly truncated fifth wave.
Downward movement is so far only a three wave structure. Ideally we should wait to see it develop into a clear five before considering that a high may be in place.
Wave 3 purple is 1.19 longer than 2.618 the length of wave 1 purple. Wave 4 purple may have been initiated by support from the lower edge of the parallel channel seen on the four hourly chart.
If this wave count is correct then we should see another wave down to make a clear five, followed by a three up.
The next couple of days price movement will illuminate the picture. Patience will be very important at this critical juncture.
On a more personal note, thank you to members who have enquired about my safety in light of the recent Christchurch earthquake. I am fine, I live way up in the north of the North Island, many hundreds of kilometers from Christchurch. However, it looks very bad this time and NZ will be having to cope with further traumatised people and many casualties 🙁