Elliott Wave chart analysis for the SPX500 for 10th December, 2010. Please click on the charts below to enlarge.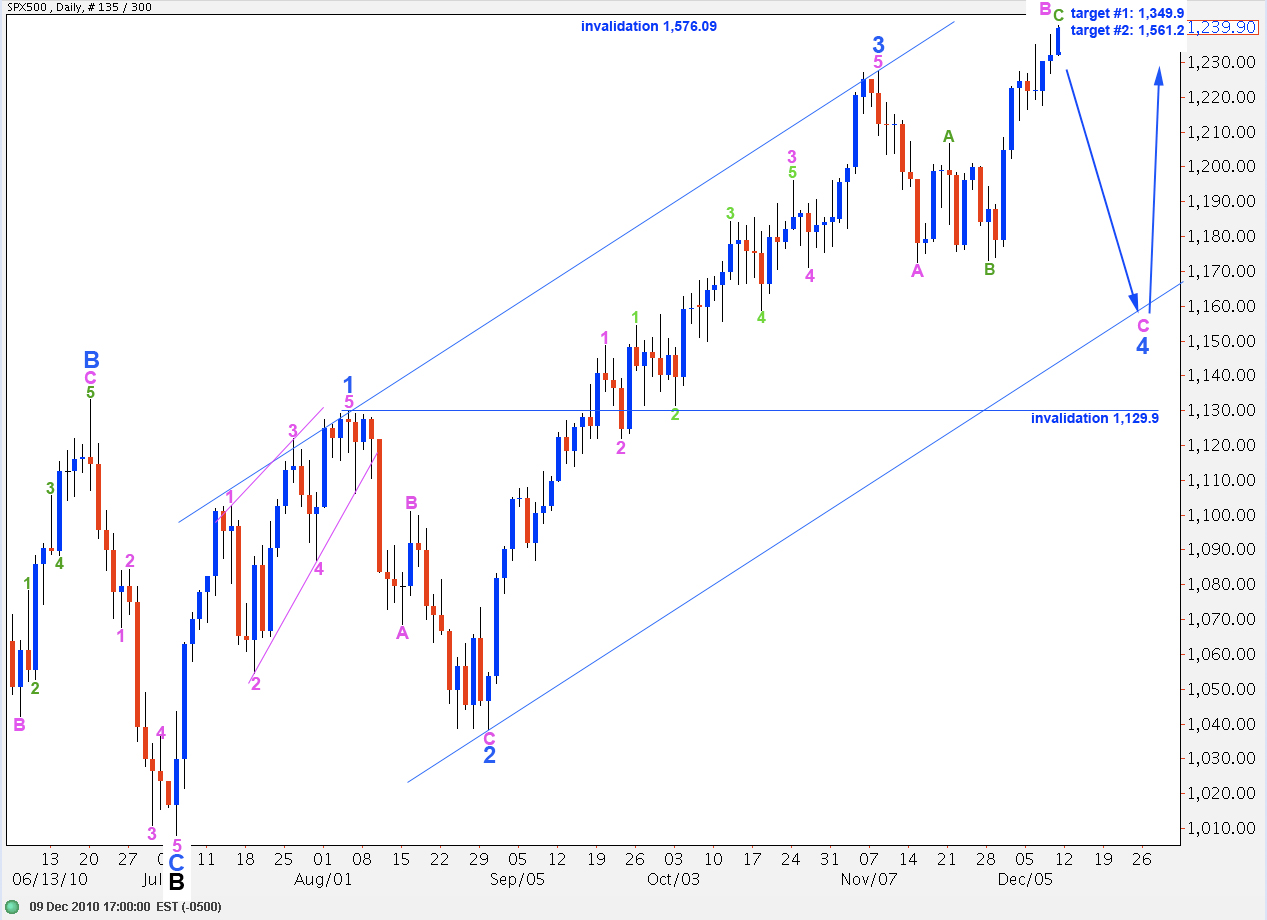 We may have seen an end to this fourth wave triangle. The S&P may be completing the final fifth wave to the upside before turning back down for wave C pink to end wave 4 blue.
When we have a known end for wave B pink then we may calculate a target for wave C pink.
Wave 4 blue may not move into wave 1 blue price territory. Therefore, this upcoming C wave at pink degree may not move below 1,129.9.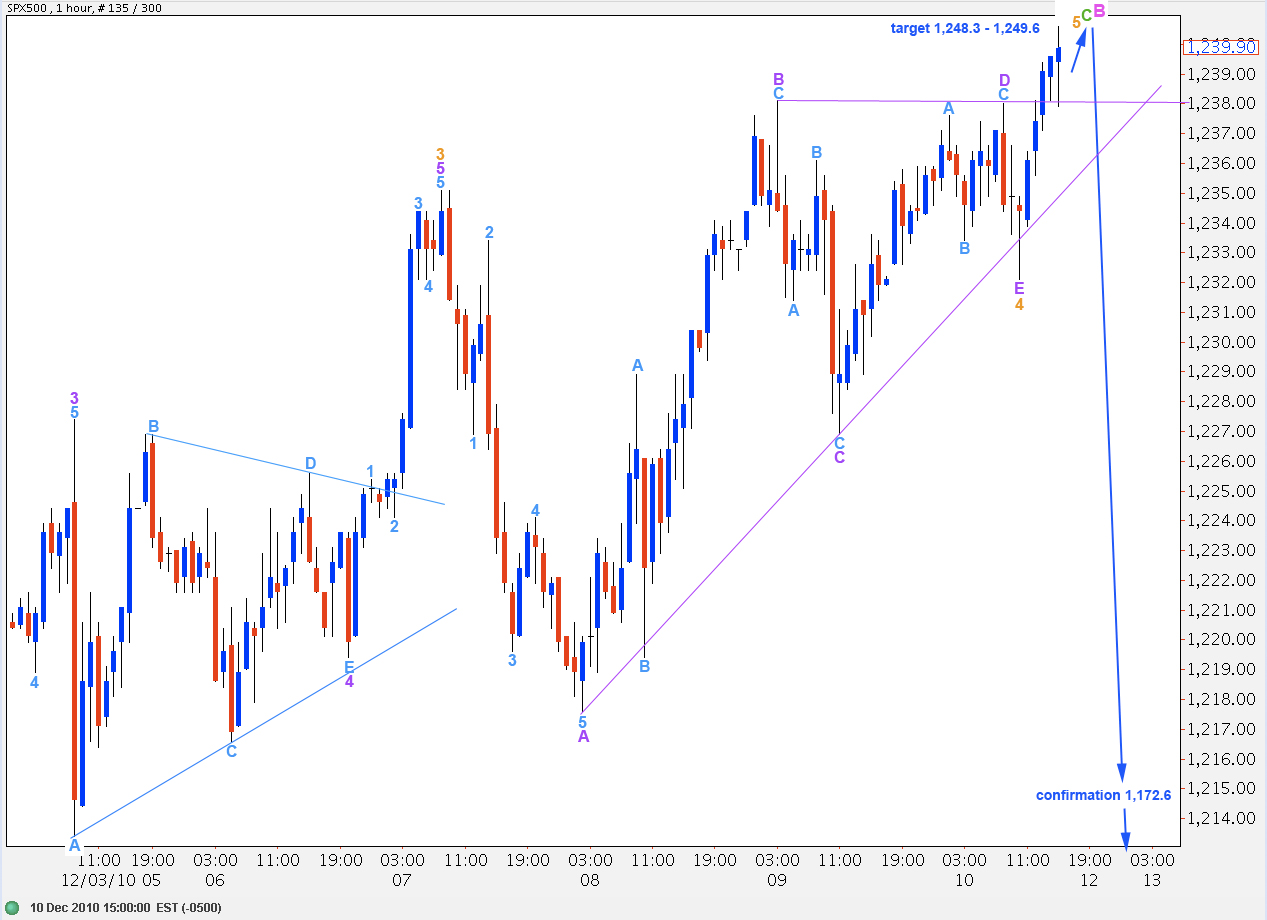 We may have already seen an end to this fourth wave correction for wave 4 orange, as a barrier triangle.
If this is correct then we should expect a fifth wave upward thrust out of the triangle. If wave 5 orange reaches equality with wave 1 orange our upside target is 1,249.6.
Wave B pink in its entirety will reach 138% of wave A pink at 1,248.33.
Alternately, it is possible that so far upward movement is only wave B purple of the triangle, but this looks fairly unlikely. Upward movement from the point labeled E purple looks exactly like a fifth wave should.
When this fifth wave at orange degree is over we should expect a trend change to the downside for the next couple of weeks for a C wave at pink degree.
Alternate Wave Count.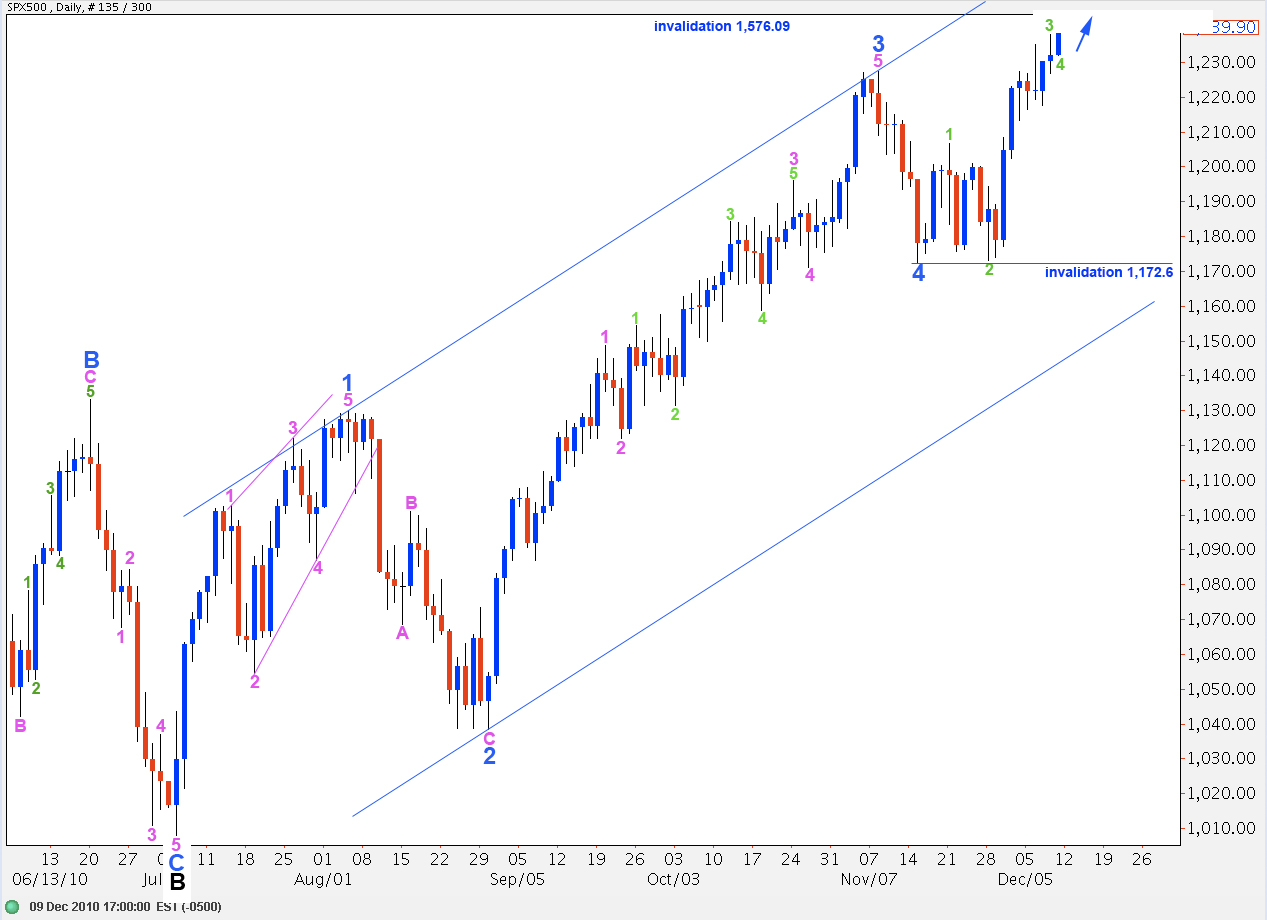 At the hourly chart level this wave count is exactly the same as the main and expects further upward movement next.
Any further extension of wave 4 green may not move into wave 1 green price territory. Therefore, in the short term we should not see price move below 1,206.6 for this wave count.
When wave 5 green is over, and it has already met minimum technical requirements, then this wave count will expect downward movement for a second wave correction at pink degree, which may not move beyond the start of wave 1 pink below 1,172.6.