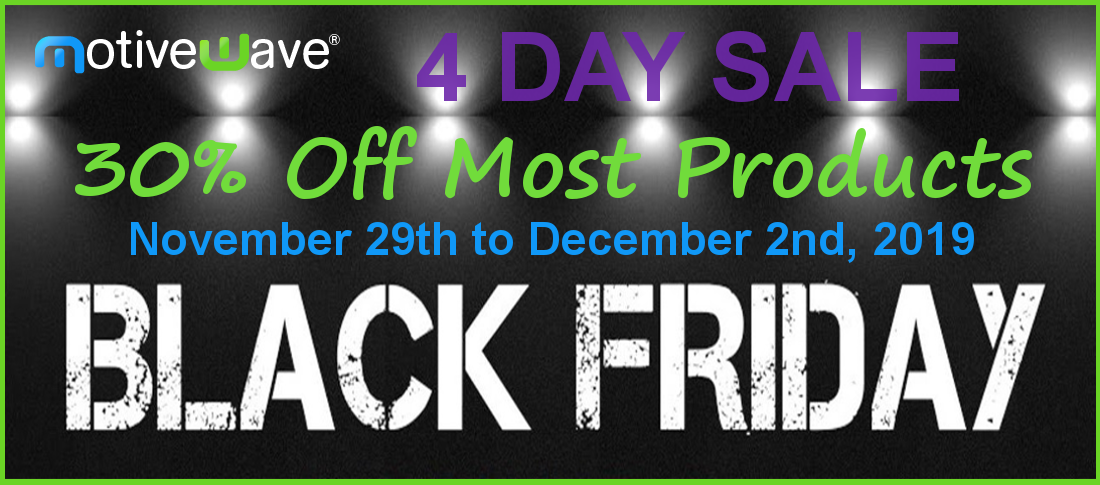 MotiveWave is having a Black Friday Sale for 4 DAYS ONLY. Sale started Friday, November 29th and will end on Monday, December 2nd at 11:59 p.m. EST.
30% off most products.*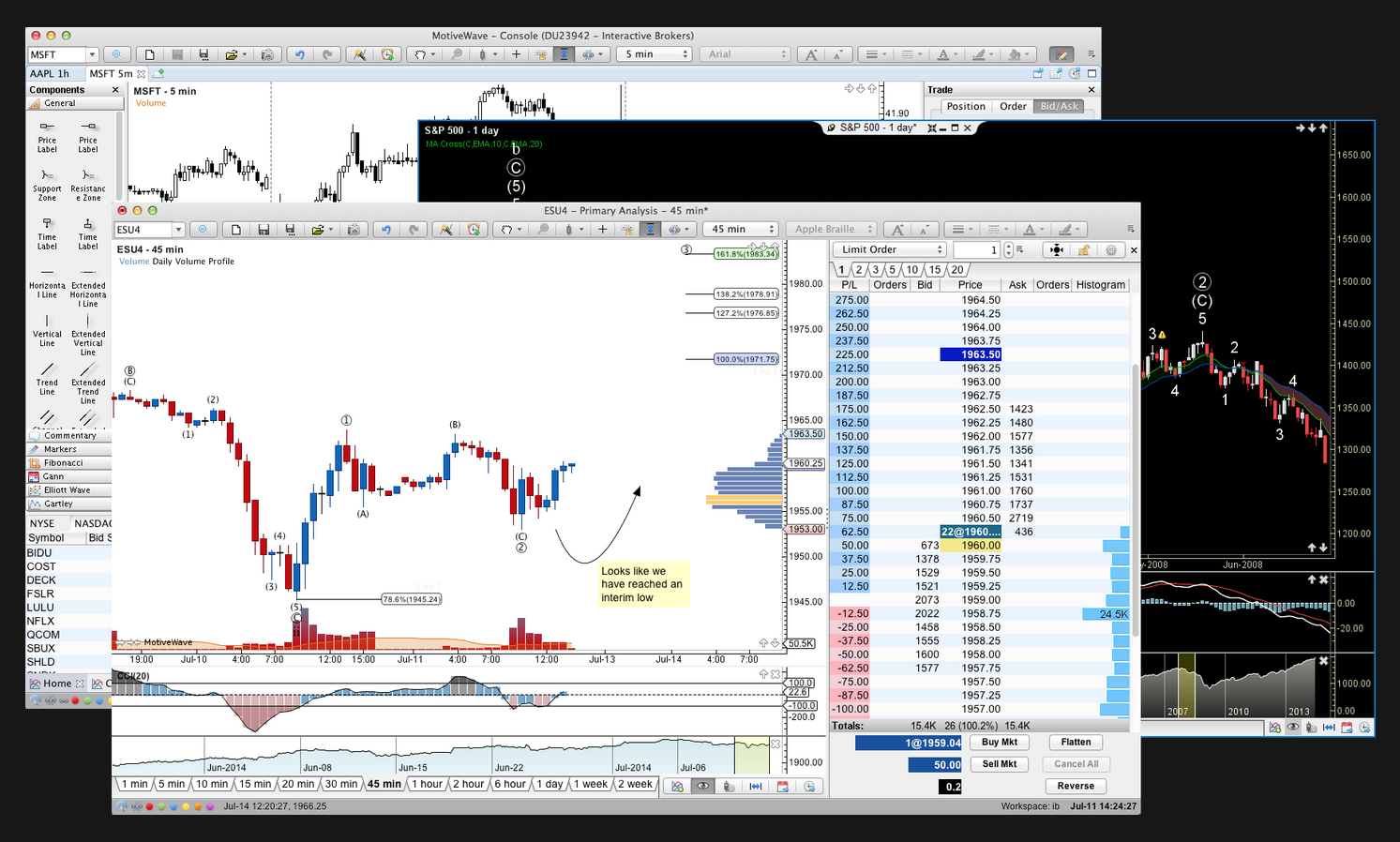 30% off Lifetime Licenses, Leases, and Instalment Plans.
Only 1 day left! Sale ends Monday, December 2nd at 11:59 p.m. EST.
Make sure you take advantage of this sale before it's gone!
* Products NOT included in the sale are the Standard Edition and the Additional 1 Year of Updates and Support.
Note: The prices you will see on the MotiveWave website are regular prices, but you will see the special 20% off Summer Sale discount applied during the purchase process before you are asked to pay. If, for some reason, you do not see the discount on the checkout page, please contact MotiveWave before purchasing and before the end of the sale.
If you are on a lease or own a lower edition and want to upgrade to the lifetime license or a higher edition, please contact MotiveWave directly to find out what the specific cost would be for the upgrade.