During these last two months I've struggled with the FTSE Elliott wave count. Choppy overlapping movement has been and is very difficult to analyse.
The trend remains the same, until proven otherwise. The trend is your friend.
It's Christmas Eve here now, so charts only today. Merry Christmas everyone!
Click on charts to enlarge.
Main Wave Count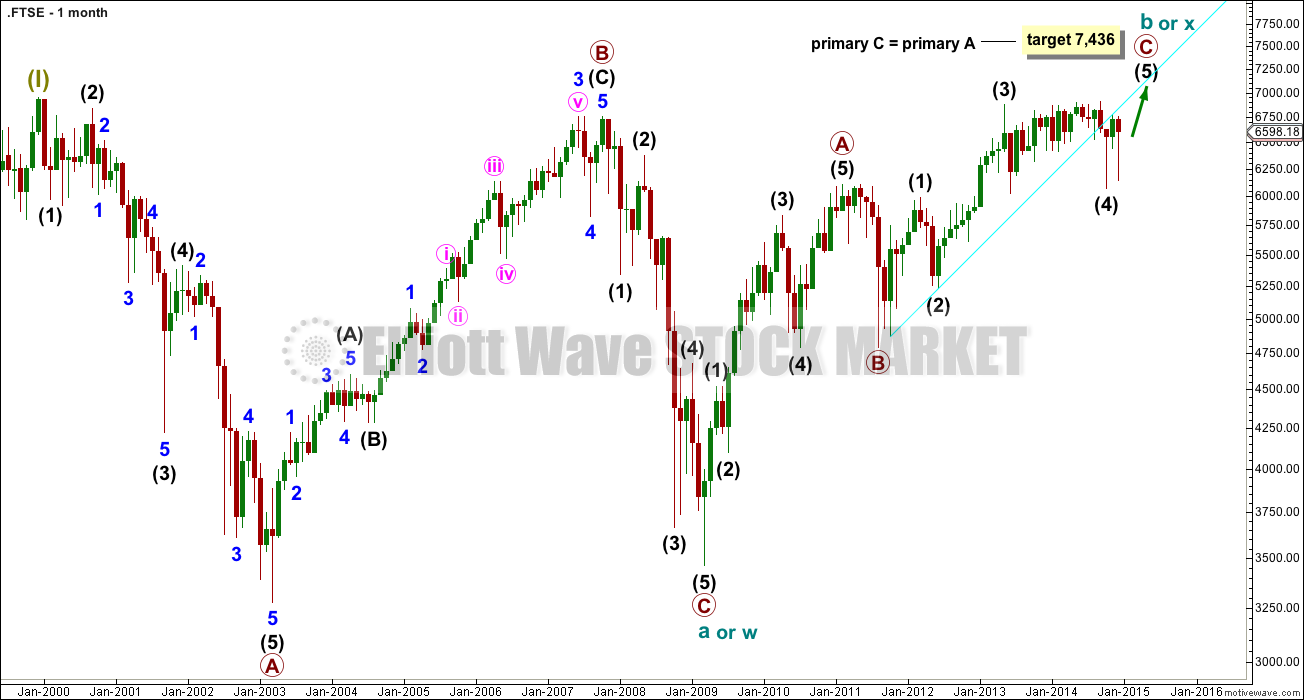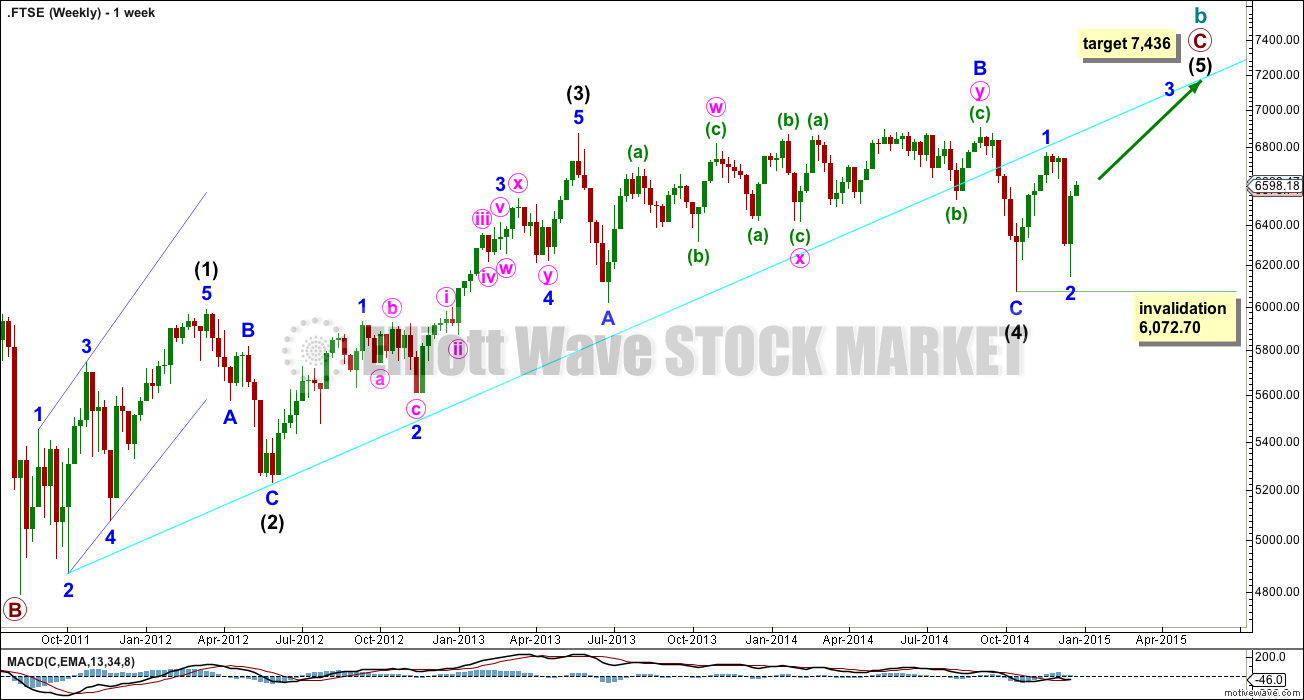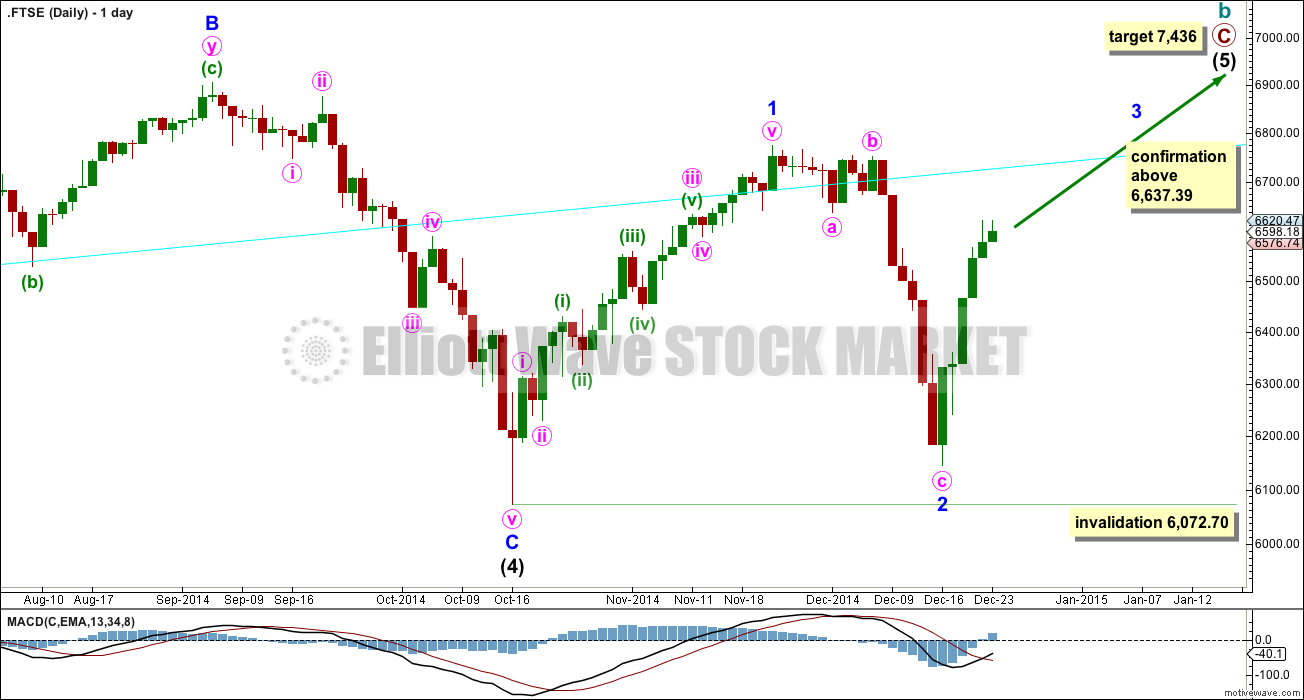 Alternate Wave Count