At this stage the first and second daily charts for the main wave count would have about an even probability.
Click on the charts below to enlarge.
Main Wave Count.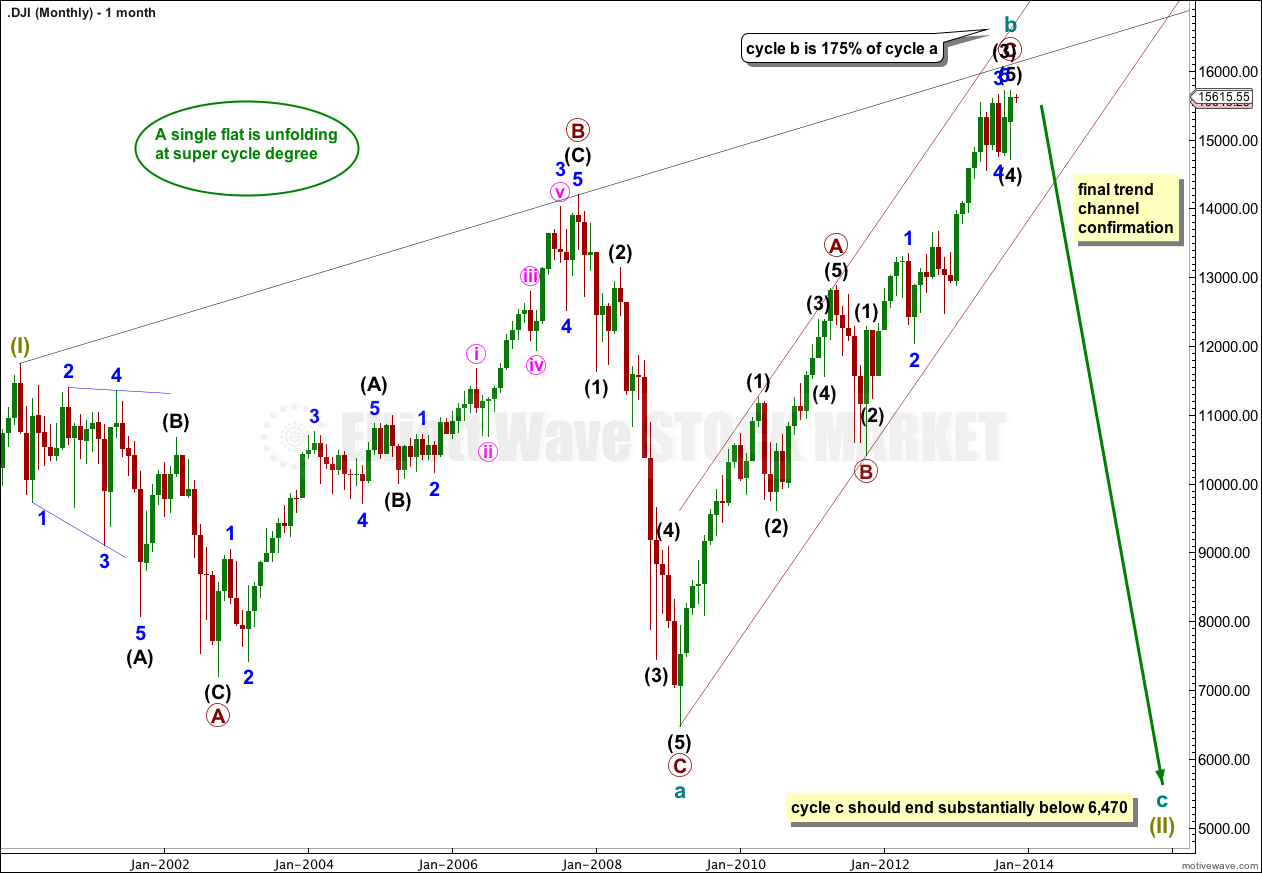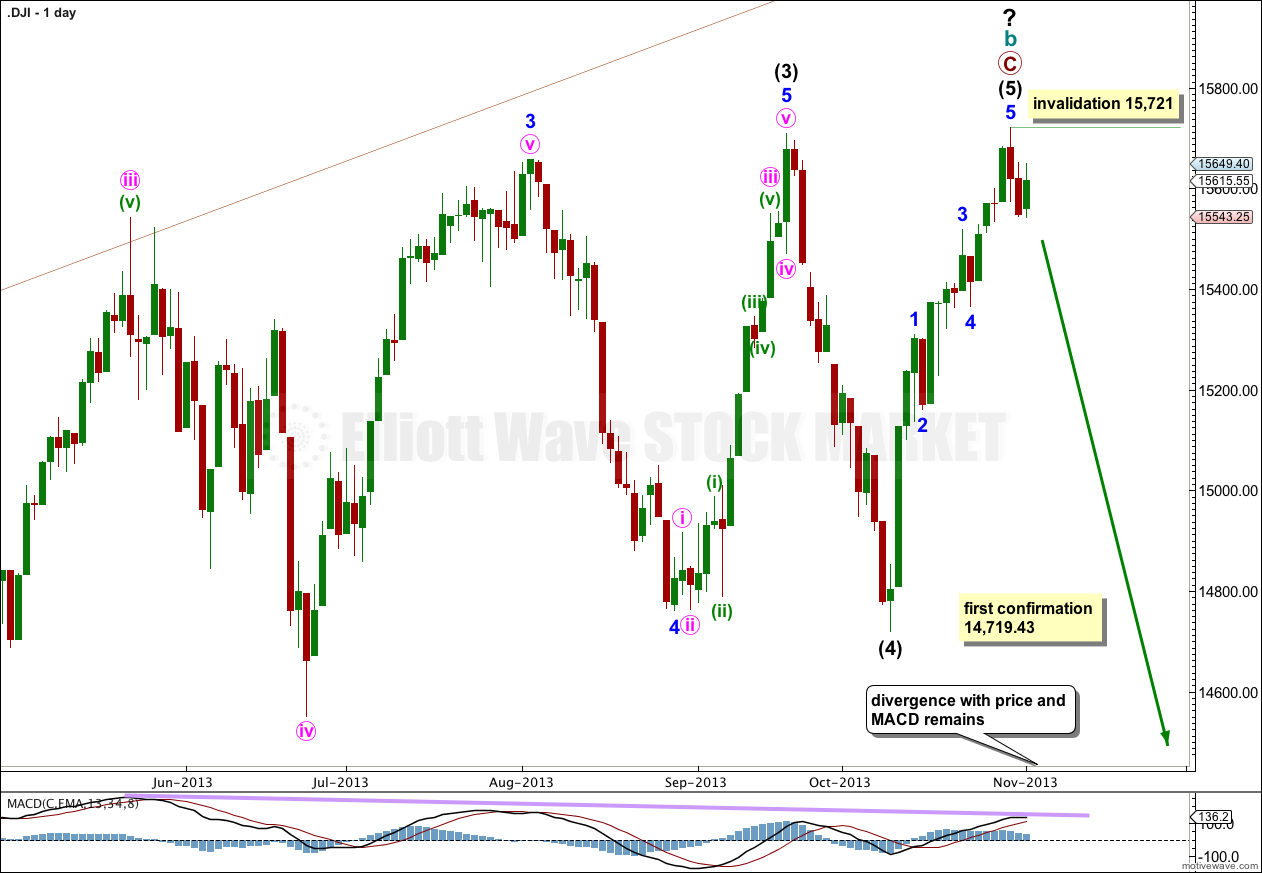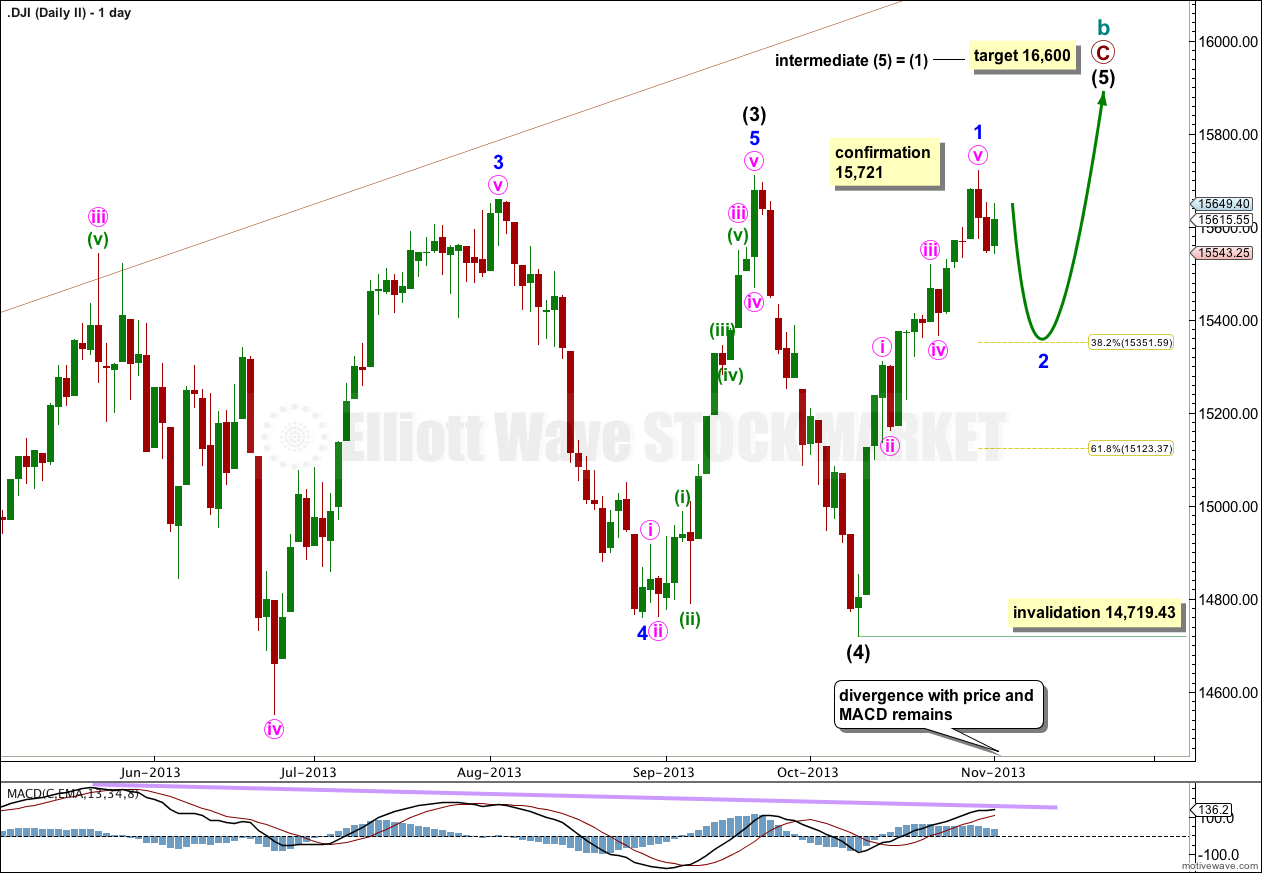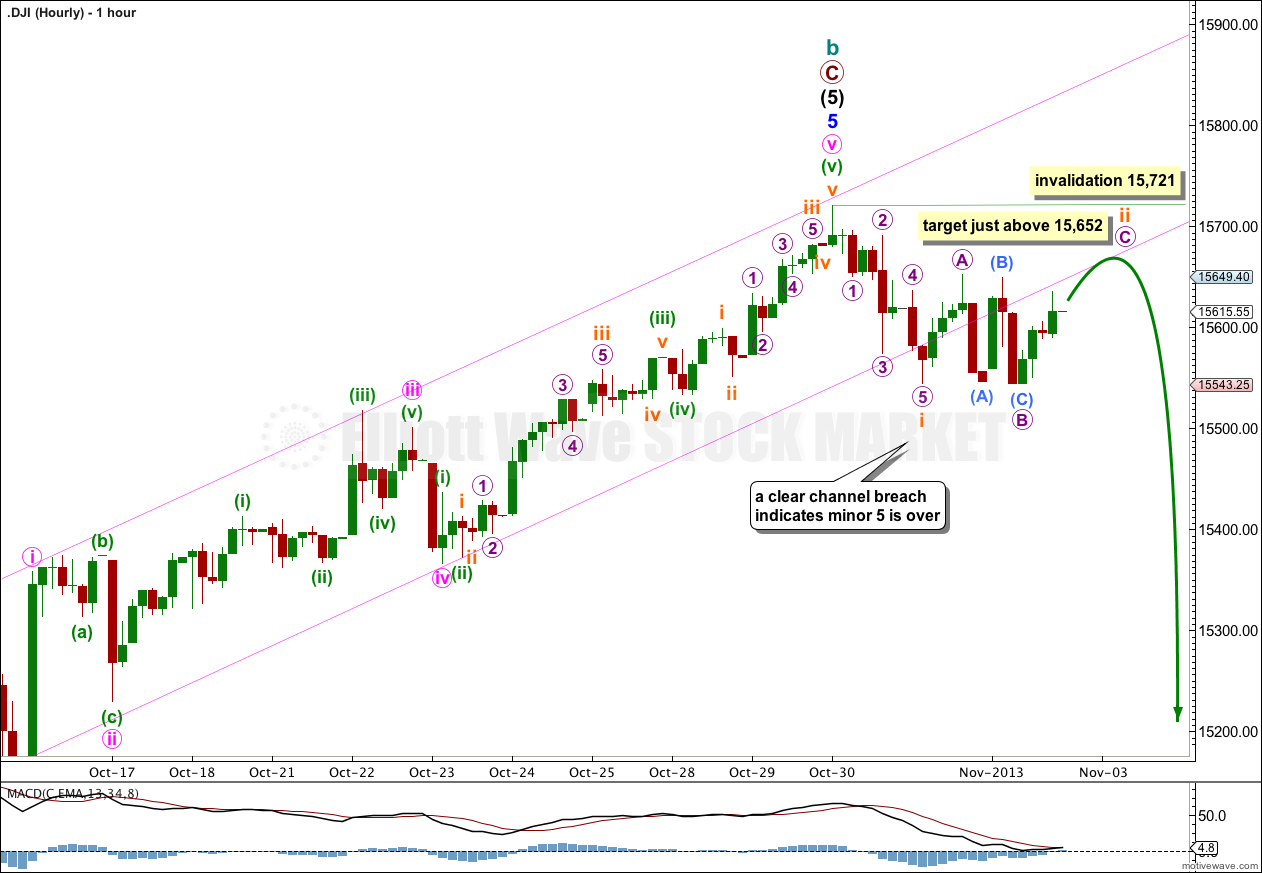 First Monthly Alternate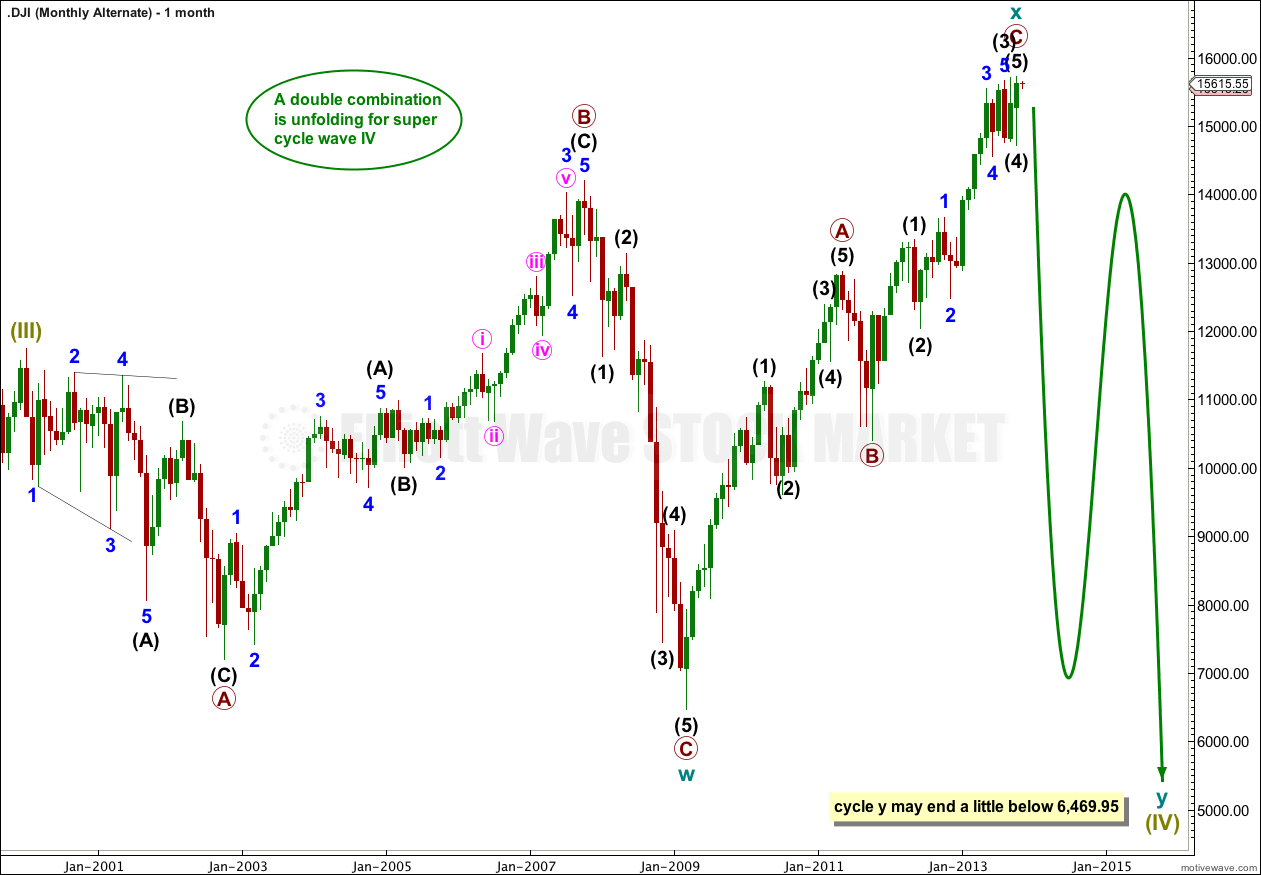 For the Dow this wave count fits better than the main wave count – for the S&P 500 it is not so clear.
Second Monthly Alternate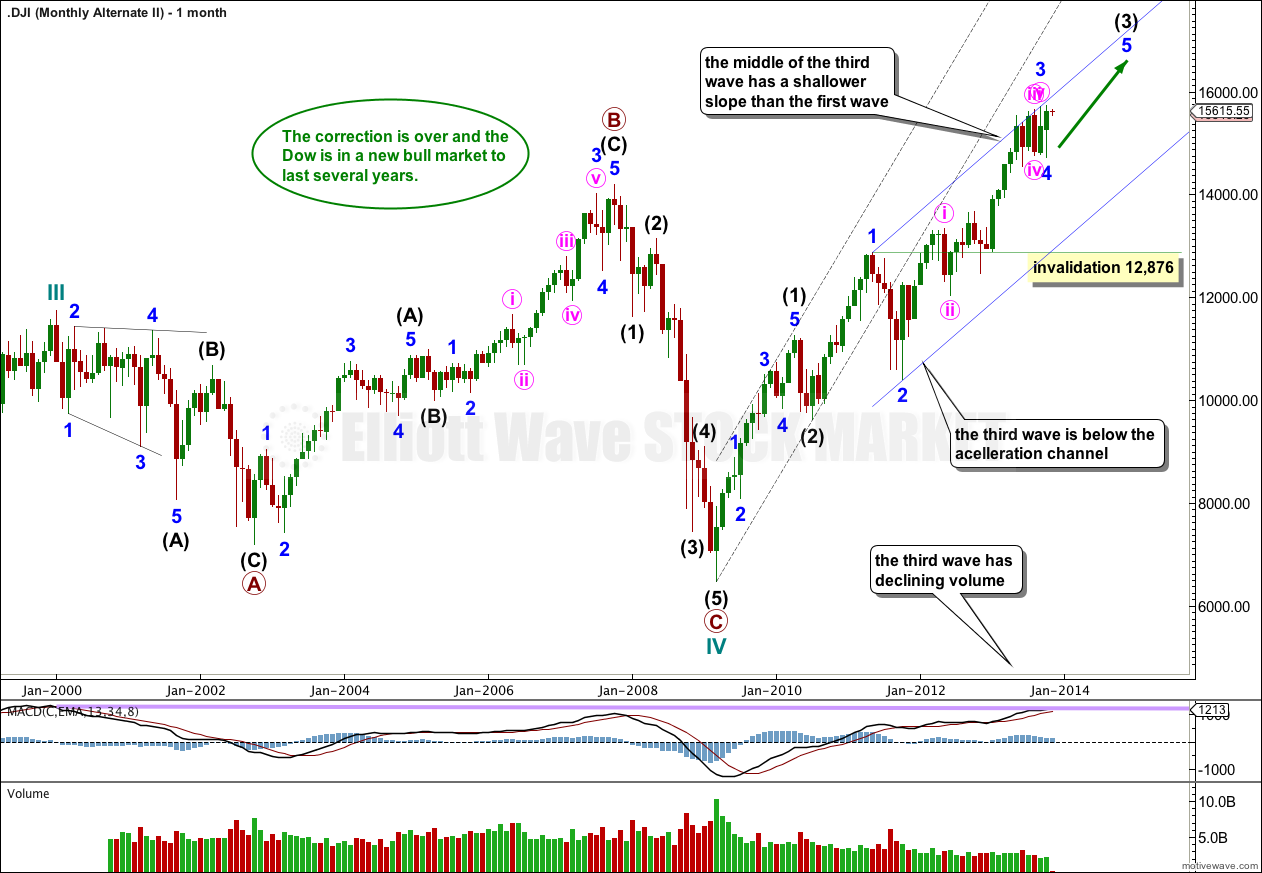 Problems with the third wave in this wave count are noted on the chart – these are issues which reduce the probability of this alternate.